Without spending your time or money
Raise money for your favorite charity or cause every time you open a new tab on your browser. 
It's free and safe. Start doing good in 30 seconds.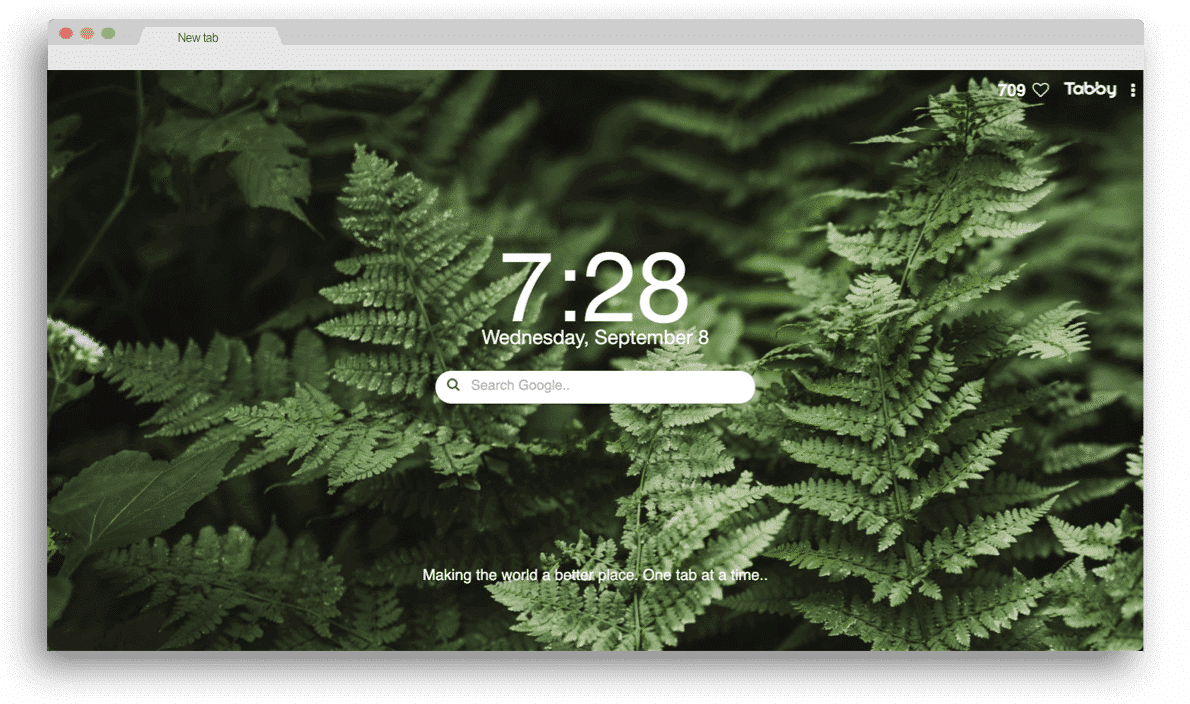 You won't feel it's there
But they will feel your contribution every time you open a tab
Add Tabby to your browser
Simple and safe browser extension added via the official Google extensions store. We do not keep or use your data for any reason besides for raising charity funds.
Every time you open a new tab, few ads are shown in bottom of your screen. The money generated is donated to your selected charity.
Nothing changes. Continue surfing online as usual but with a smile on your face. You just did good for someone out there.
A small step towards a better future
Add Tabby to your browser in few seconds and start doing good.
It's free and safe
We're always here to talk